Buying a new home with Oliver J Wilson Estates
We have an extensive sales portfolio of rural and urban new developments, from studio apartments to substantial family homes, for first time buyers through to investors.
There has always been something special about having something
brand new. There are many reasons why buying a new home is far
better than a second hand home.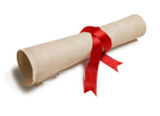 Quality
Peace of mind - the comprehensive ten-year warranty on most new houses gives you peace of mind about the quality of your home.
Safety and Security - developers use fire resistant materials and fit circuit breakers, and fire and smoke alarms as standard. Modern locks and alarms fitted new homes also means lower insurance premiums.
Space efficient - new homes are designed to meet the needs of modern day living, so use space efficiently and effectively.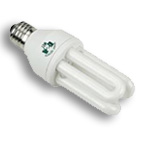 Sustainable and eco-friendly
Energy efficiency - the heating and insulation installed in new homes makes them, on average, four times more energy-efficient than older buildings. This means lower running costs and reduced pollution from greenhouse gases.
Water efficiency - water efficient fittings in new homes minimise domestic water consumption.
Recycling urban land - many new homes are now being built on brownfield or recycled land. These urban locations are typically close to shops, public transport, so home owners are less reliant on their cars.
Choice and Variety
Variety - new properties range from loft-style apartments through to spacious family houses. Buyers can choose their own fittings and fixtures for their new homes, and have a choice of finishes.
No fuss - new homes come with fitted kitchens and bathrooms. Buyers are spared the expense and hassle of modernising or redecorating, and can enjoy their new home where they can start living straight away.
Clean canvas - buyers of new homes don't have to live with a previous owner's decor. Instead, they can create their ideal home according to their individual tastes.